Many people who take an online course request their certificate of conclusion. That's why Hotmart created a model that will help you automate the process: Hotmart Club students can generate their own certificate whenever they wish and you won't have to send them to each person!
To set it up, just follow the steps below:
1. On the left-side menu, select Products 
2. Click on I´m a Producer 
3. Open the desired product and click on Members Area
4. Click on Access Hotmart Club
5. When you open the Members Area, click on Settings
6. On this page, on the upper part of your manager, click on Certificate 
7. Fill in the settings for your certificate.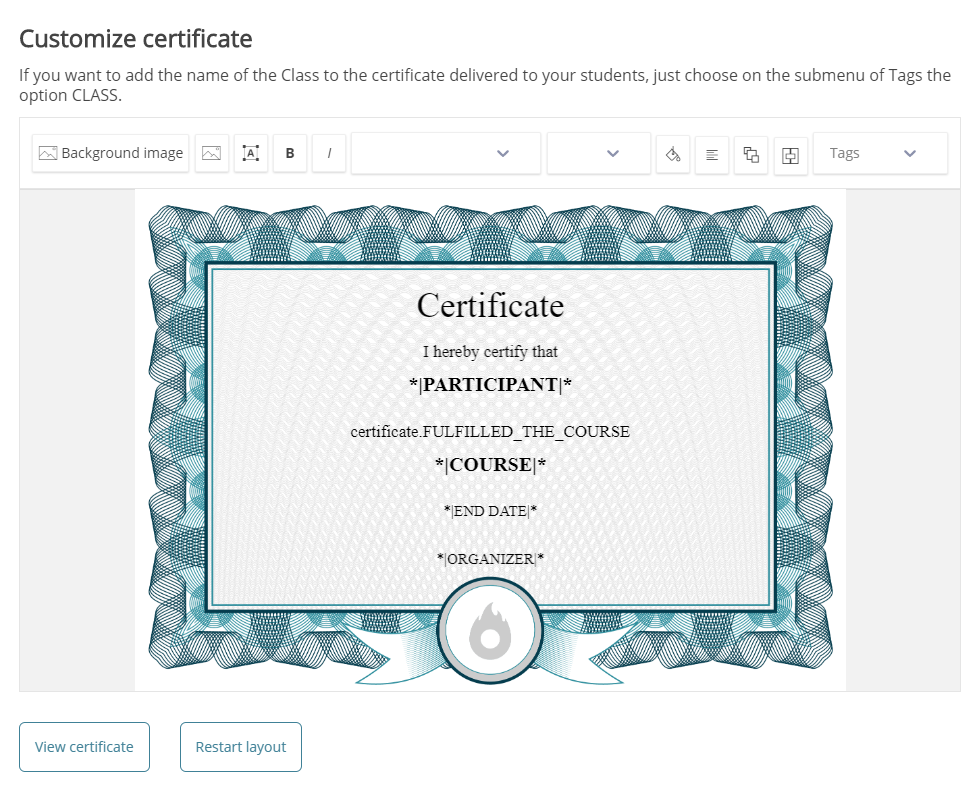 You can set up the following information to automatically feature on your course: name of student, course, student's date of conclusion, organizer, and class. To change them, just click on Tags.
You can also enter a customized background image that has your course visual identity on the button Background image
9. Click on Save 
For your buyers to generate the certificate they need to have 100% of the course completed, checking each module as completed.
After all the modules are completed, the student needs to click on her name in the Members Area and click the option Certificate so it is generated, ok?
If you have any questions about this topic, just talk to our Support team! We're at your disposal!