One of the types of products that you can register with Hotmart is recurring payments, that is, when your customer periodically pays an amount to have continuous access to your content. See how to create a subscription product. 
Producers who have a subscription product at Hotmart have several customer and process automation systems. Check out the new subscription tools and how you can use them.
See the steps to access the new Subscription Tools section:
Access your account on the platform through the link:

https://app-vlc.hotmart.com/login

  

In the left side menu, choose

Subscriptions.

Then, click on

Tools. 

Under

Signature Tools

, you will find 3 tabs: Segmentations, Renewal Alerts and Charge Retry.
How can I use each of the tabs?
Under the tab Segmentations, you can create groups with your subscribers according to Products, Plans, Offers and Subscribers. Check out how to create segmentations of groups of subscribers. 
Under the tab Renewal Alerts, you can configure the sending of an email that will serve as an alert for your customer to remember the renewal of their subscription. Learn how to create a subscription renewal email alert.
Under the tab Charge Retry, you can configure the details of the automatic billing retries that the system will automatically make on unsuccessful payments from your subscribers. Understand how to customize the charge retries on a subscription product.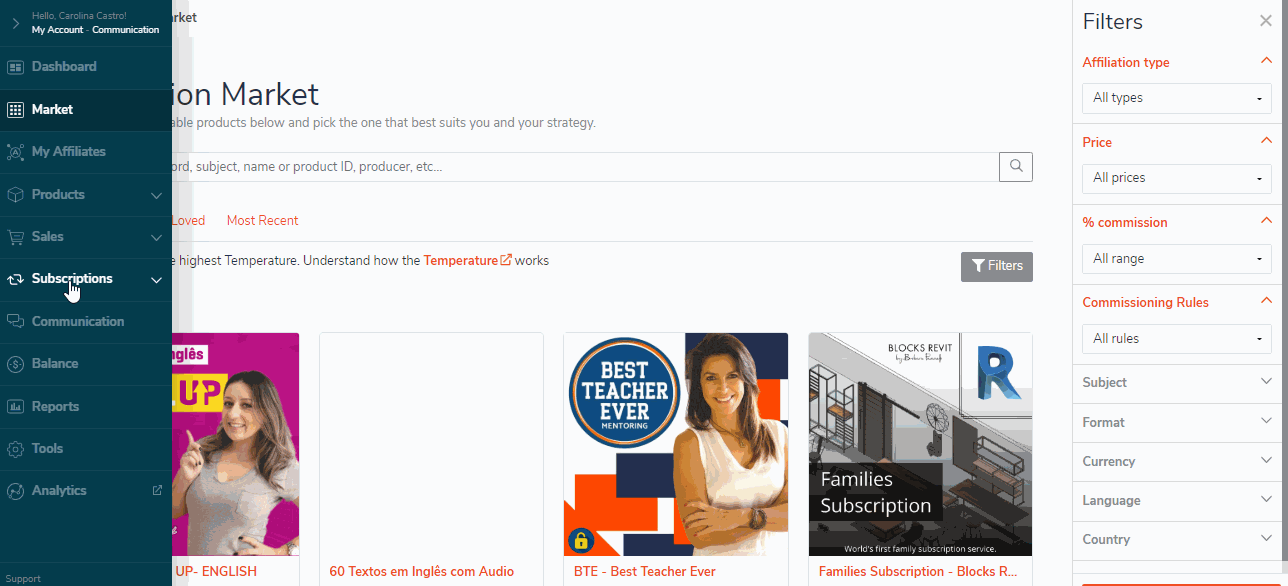 Questions? Contact our Customer Support.