When  Promotional Links (HotLinks) for sales of a product are generated for an affiliate, each purchase can be tracked by a code, which can be found at the end of that link. This code is linked to the affiliate's Hotmart account and refers to that specific product. This way, we know who made the sale. 
The tracking process is carried out via cookies installed in the browser of potential buyers. When a potential customer clicks on an affiliate's link, the cookies track the browser used to access the product's sales page for 60, 90, 180 days or indefinitely (depending on how the product creator set up the affiliate program). 
That is, if the buyer decides to purchase the product using the same browser and computer on which they clicked on the promotional link, and the cookie is still valid, the affiliate will receive a commission.
Affiliates must make sure they're sharing their Promotional Links correctly: they should promote their affiliate link and not the direct link of the sales page. 
Affiliates who promote the direct link from the sales page will not receive a commission. The affiliate promotional link can track the cookie on the buyer's computer, so that's the correct link to share.
The Promotional Link will look similar this:
http://www.go.hotmart.com/XYZ
To check the validity of an affiliate link, log into the platform, go to Products >> I'm an affiliate, select the product, access the menu on the right (three-dots button) and click on Details.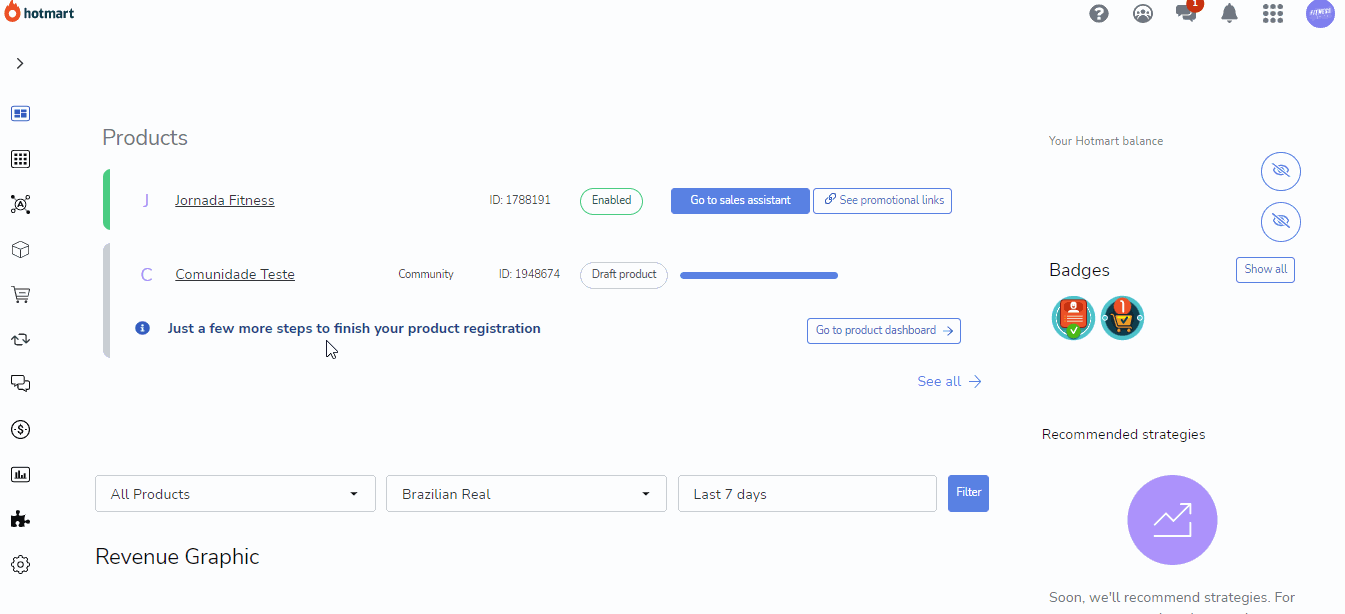 For more information about Promotional Links and how to find them, check out our article: What are promotional links (HotLinks)?
If you have any questions or issues regarding this issue, please contact our Customer Support directly with the subject PROMOTIONAL LINKS TRACKING.
Didn't find what you were looking for?
If you have any questions after reading our articles, please contact us, and we will get back to you as soon as possible.