Transactions at Hotmart can take on different status, which help buyers, Affiliates, and Producers to follow their transaction and updates through the system.
Therefore, a transaction can take the following status:
Approved: 

payment was identified on the system and the access information was released to the client.

Awaiting payment: the purchase process has been initiated by the customer, but we are still waiting for the payment. This status is common in payments made via PIX, Parcelex, or international bank deposit slip (Oxxo, Multibanco, Sencillito, PagoEfectivo, Coupon de Pago, or Efecty).
Bank Slip Generated: the client filled out the purchase information and generated the Bank Slip for later payment but payment hasn't been identified yet.
Cancelled: 

the purchase was not concluded due to a problem. For more information on cancellation and how to proceed, read our article

"Why my purchase was cancelled or my payment was not recognized?"

Chargeback: the customer has made a refund request directly from their credit card provider. In some cases, the customer requests a refund for not identifying the purchase. A good tip to avoid this issue is to customize the billing name on your card statement.
Claimed: 

the client or the Producer asked for the cancellation of the purchase but the refund hasn't been released yet For more information on the refund process, read our article

"How to request the cancellation and the refund of a purchase?"

Completed: 

the warranty period of the purchase has expired and refund through Hotmart's system is no longer available.

Expired: when the predetermined number of subscription payments have all been made by the subscriber.
Refunded: 

the refund of the purchase was released on our system and started being processed by the bank and credit card operator to pay the client. This process can't be cancelled or reverted.

Started:

the purchase process was started by the client who filled out some information on the checkout page but was not concluded. In this case, no charge or payment order was processed. As the Producer, you can recover these transactions through the

Purchases Recovery

.

Under Analysis: the purchase process has been initiated by the customer but is still being analyzed by the payment method chosen by the buyer. This status is common for payments made via credit card or Paypal.
As a Producer, you can acquire more information about the transactions and buyers on your Sales History. To access it, follow the step-by-step below:
L

ogin to your Hotmart account at:

https://www.hotmart.com/login

On the left-side menu, select Sales 

Select Overview 

Apply the filters you wish, located on the right-side of the page to get the results of your research.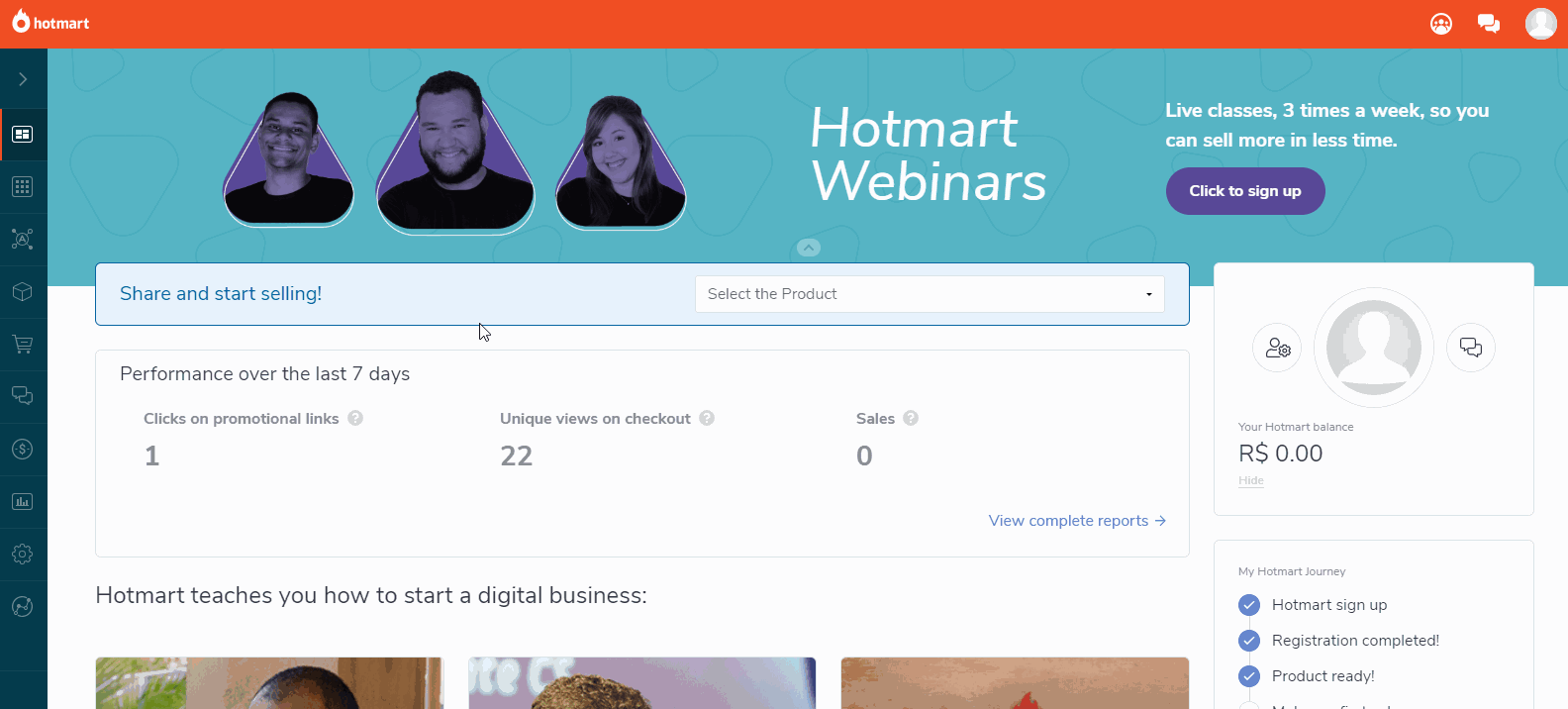 If you have any questions or problems concerning this matter, please contact our Customer Support under the subject TRANSACTION STATUS.