Among the Promotional Links created by affiliates, Alternative Dynamic (HotLinks) allow promotional links to be created with a domain authorized by the creator. 
In other words, affiliates can transform any content (posts, videos, images) from sites authorized by the creator into Other channels.
In practice, creators add to their communication channels and make the site available so that the internal pages can be used as product sales pages.
Meanwhile, affiliates, who have sales strategies ready, use these links to nurture their promotional channels and, if a sale is made through this channel, they receive their commission normally, as defined by the creator.
Step-by-step guide to find products that allow for the creation of Promotional Links
To start, find products in the Affiliate Market that have Other Promotional Channels enabled. To do so, you must:
   1- Log into Hotmart here: https://app-vlc.hotmart.com/login;
   2- Access Market in the left-side menu;
   3- Click on More filters on the right-side of the screen, beside the search bar;
   4- In More filters, select Dynamic Alternative HotLinks under Tools, and click Apply;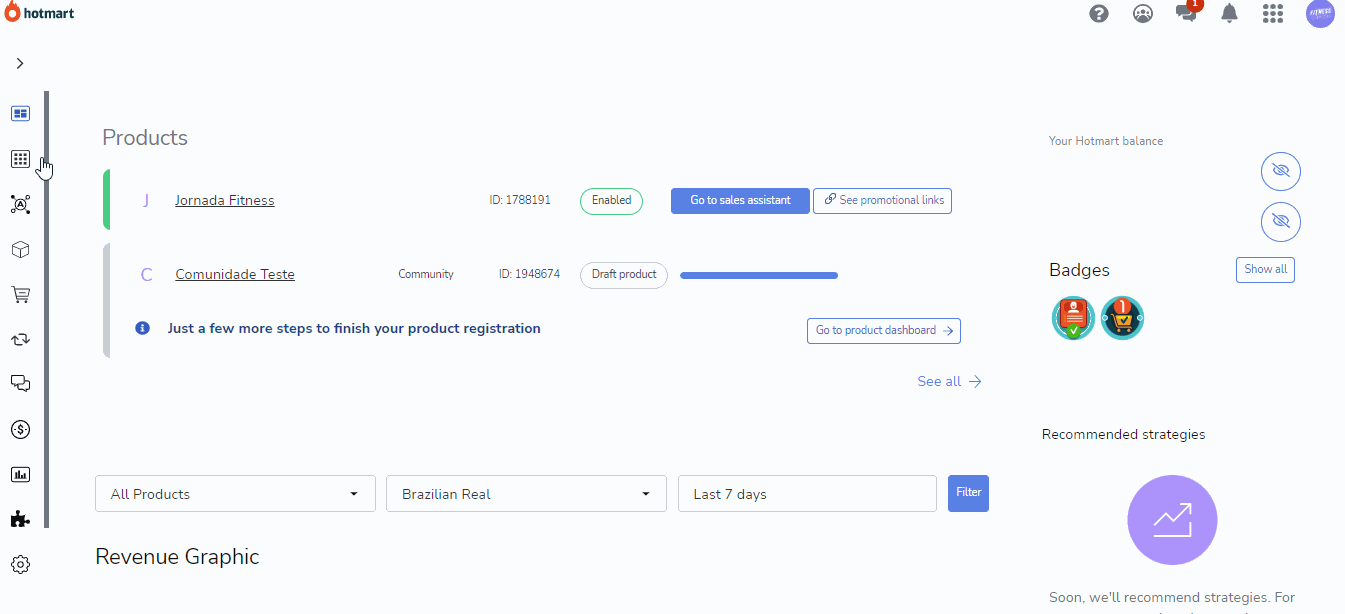 This will return products with Other channels for promotion enabled by creators.
   5- Next, choose the product that interests you and request affiliation. If it has 1-click affiliation, you'll have access to the links. If not, wait for the creator to approve your request; 
   6- Once affiliated with the product, click on Products on the left-side menu, and then on I'm an affiliate in the drop-down menu;
   7- Find the product and click on See Promotional Links (HotLinks);
   8- Click on Links I've created (Dynamic Alternative HotLinks); 
On the screen that appears, you'll be able to check the Available domains, which are the URLs registered by the creator that can be used.
   9- Click on Create promotional link, select the desired domain, enter a name and the complete URL of the selected domain you want to use.
That's it! Now you can use the links that you've created (Dynamic Alternative HotLinks) which have been generated to help you boost your sales. 
Need more help?
If you have any questions or problems related to Dynamic Alternative HotLinks, contact our Customer Support with the subject Dynamic Alternative HotLinks and we'll be happy to help you out.