Those who have a subscription product with Hotmart can count on tools that can automate day-to-day processes, in addition to making their strategies smarter. 
One of the solutions is the creation of segmentations for groups of subscribers, in which Producers can segment their customers using Product, Plan, Offer, and Subscriber filters.  
Check out the steps on how to create a segmentation:
1. Access your account on the platform through the link: https://app-vlc.hotmart.com/login  
2. In the left side menu, choose Subscriptions.
3. Then, click on Tools. 
4. Signature Tools will open. In it, you will find 3 tabs: Segmentations, Renewals Alerts and Charge Retries. Choose Segmentations.
5. Click the button Create new segment at the bottom.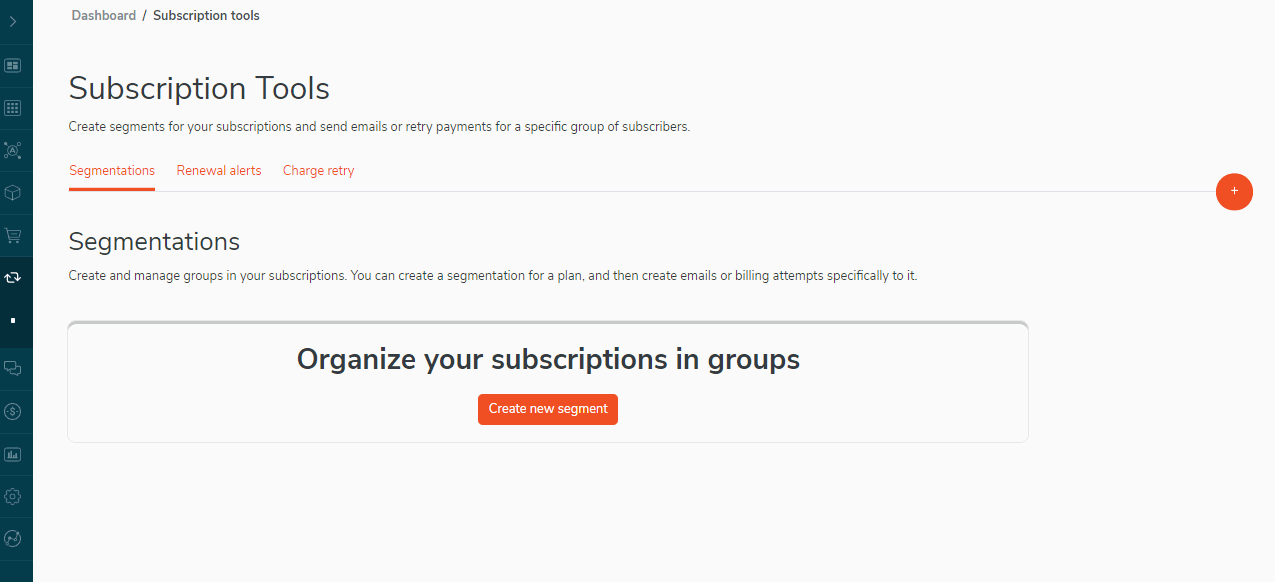 6. Then, a screen will appear where you need to create a name and description that only you will see. This information is important because it helps you to easily identify and differentiate the segmentations already created. 
7. On the same screen, define who will be part of this new segmentation. 
You can make different types of filters to create the targets. For example, all subscribers to one or more products, customers of one or more plans, people with one or more offers, or even specific subscribers. 

In addition, it's possible to add two more columns by clicking on the right-side button of the selected columns,  just go the Subscribers tab of the table to add:
Payment Type: information about the type of payment for each subscriber so that you can create segmentation only with customers who paid via credit card, for example.
It's even possible to combine products, plans, offers, and subscriptions in the same segmentation.
8. To finish, just click Save segmentation on the lower right corner of the screen.
Questions? Contact our Customer Support.